New Products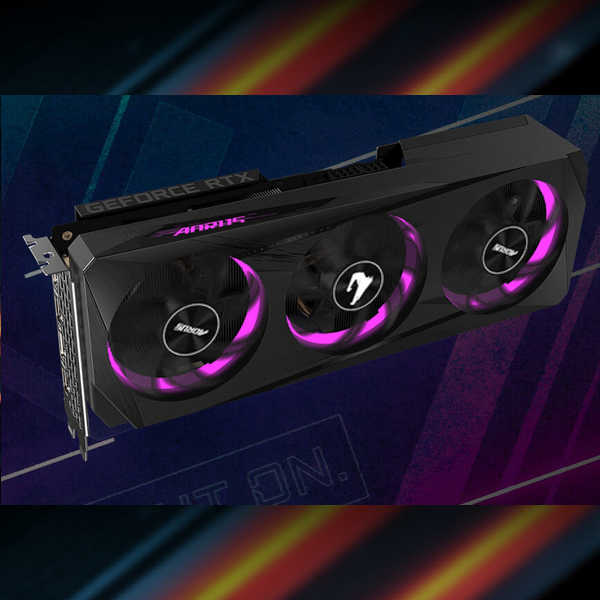 Gigabyte GV-N3060AORUS E-12GD ORUS GeForce RTX3060 ELITE 12GB GDDR6 192-bit, Boost Clock up to 1867 MHz
$1749


Order Now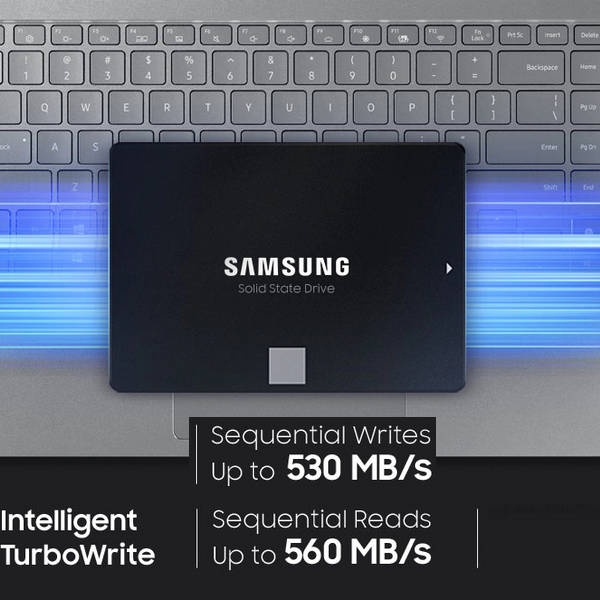 1TB Samsung 870 EVO MZ-77E1T0BW SATA III Solid State Disk (SSD)
$183


Order Now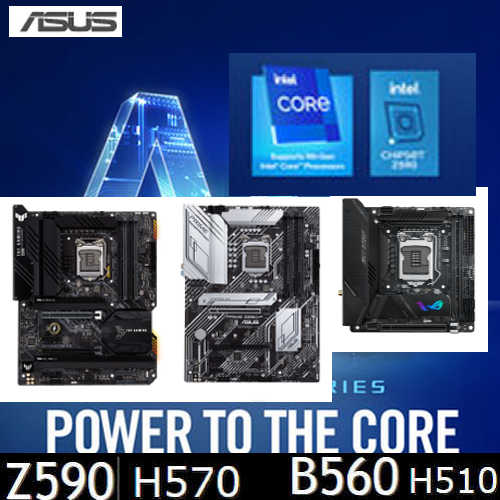 ASUS TUF GAMING B560M-PLUS Ready for 11th and 10th Intel LGA 1200, 4xDDR4 Max. 128GB 3200MHz, up to 5000MHz(OC) mATX Motherboard
$193


Order Now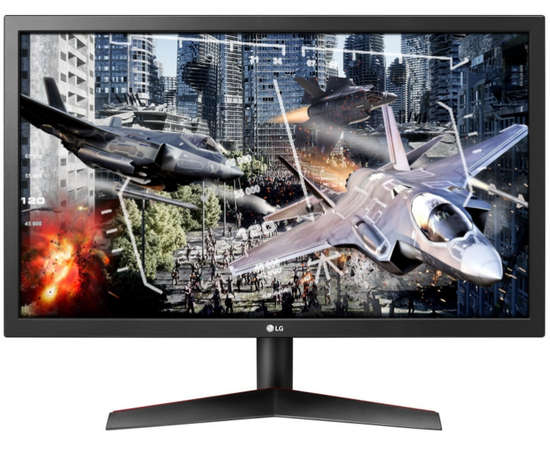 24" LG 24GL600F-B 144Hz,1ms 2xHDMI Full HD TN Monitor
$273


Order Now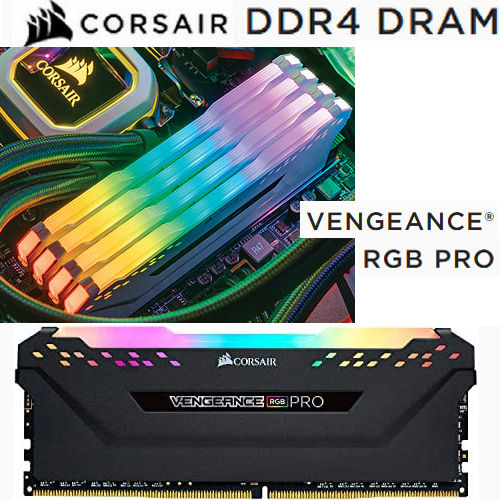 32GB DDR4 Corsair CMW32GX4M2D3600C18 Vengeance RGB PRO Heat Spreader 3600MHz CL18 (2x16GB)
$339


Order Now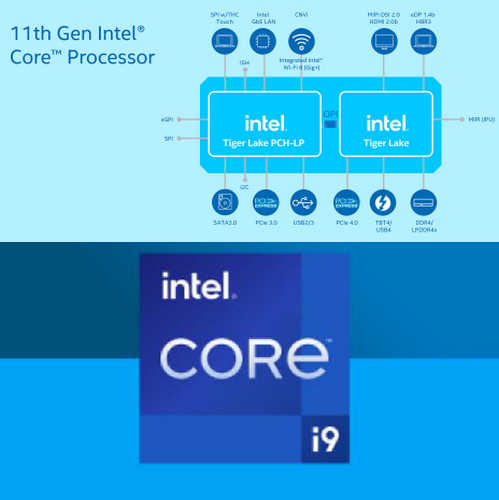 Intell 11th Generation Rocket Lake BX8070811900KF i9 11900KF 16M Cache, up to 5.30 GHz LGA1200 CPU (NO GPU, no CPU Cooler)
$829


Order Now
More...

Notebooks, Netbooks, Tablets

We can order in the following notebooks from our supplier within 1-2 working days. Most of the models are available. Please contact us or click the "Enquiry"

icon for further details or order.
Sort by price
This is
gucci replica
a very loving story: the founder honoured a mother
handbags replica
during a
replica handbags
, but the mother has always used it inconveniently. The handle was too
replcia watches uk
, and it was
rolex replica
; so the founder of Xiaoshun personally remodeled the bag for his mother and named it , then decided to create a practical and design brand of the same name.
| Image | Category | Brand | Code | Name | Price | Enquiry |
| --- | --- | --- | --- | --- | --- | --- |
| | for Commercial | | UX425JA-BM089R | Asus ZENBOOK, i5-1035G1, WIN10-P, 14.0' FHD, 8GB, 512G SSD, Integrated Graphics, 1 x HDMI 2.0b, 1 x USB 3.2, 2 x Thunderbolt 3, PINE GREY, 1 YR PUR | $1653 | |
| | for Commercial | | UX481FL-HJ101T | Asus ZENBOOK DUO w/ScreenPad+, i5-10210U, WIN10-H, 14.0' FHD Touch, 8GB, 512G PCIE SSD, MX250-2GB, 1xUSB 2.0, 1xUSB3.1, 1xUSB-C, 1xHDMI, BLUE, 1 YR PUR | $1964 | |
| | for Commercial | | CHROME11(3G164PA) | HP HP Chromebook 11 EE G8, 11.6" HD, Celeron N4020, 4GB, 32GB eMMC, Chrome 64, Chalkboard Gray, 1Yr RTB Warranty | $567 | |
| | for Commercial | | CHROMEX360(6ZH20PA) | HP HP Chromebook x360 11 G2, 11.6" HD Touch, Celeron N4000, 4GB, 32GB eMMC, Chrome 64 , Storm Gray, 1Yr RTB Warranty | $725 | |
| | for Commercial | | CHROMEX360(6ZH21PA) | HP HP Chromebook x360 11 G2, 11.6" HD Touch + Digitizer, Celeron N4000, 8GB, 64GB eMMC, Chrome 64, Storm Gray, Pen, Wld-Facing Cam, 1Yr RTB Wty | $846 | |
| | for Commercial | | CHROMEX360(3G242PA) | HP HP Chromebook x360 11 G3, 11.6" HD Touch+DZ, Celeron N4020, 8GB, 64GB eMMC, Chrome 64, Chalkboard Gray, Pen, World-Facing Camera, 1Yr RTB Warranty | $930 | |
| | for Commercial | | 450(9UQ34PA) | HP HP ProBook 450 G7, 15.6" FHD, i3-10110U, 8GB, 256GB SSD, WIN 10 HOME, 1YR WTY | $1257 | |
| | for Commercial | | 450(9WC59PA) | HP HP ProBook 450 G7, 15.6" HD, i5-10210U, 8GB, 256GB SSD, WIN 10 HOME, 1YR WTY | $1269 | |
| | for Commercial | | 430(9WC57PA) | HP HP ProBook 430 G7, 13.3" HD, i5-10210U, 8GB, 256GB SSD, WIN 10 HOME, 1YR WTY | $1280 | |
| | for Commercial | | 450(9UQ33PA) | HP HP ProBook 450 G7, 15.6" FHD, i5-10210U, 8GB, 256GB SSD, WIN 10 HOME, 1YR WTY | $1304 | |
| | for Commercial | | 435(1V3B3PA) | HP HP Probook 435 x360 G7, 13.3" FHD Touch, Ryzen 3 - 4300, 8GB, 256GB SSD, W10 HOME, World Facing Camera, No Pen, 1 Year Onsite Warranty | $1330 | |
| | for Commercial | | 430(9WC61PA) | HP HP ProBook 430 G7, 13.3" HD, i5-10210U, 8GB, 256GB SSD, W10P64, 1YR WTY | $1353 | |
| | for Commercial | | 450(9WC58PA) | HP HP ProBook 450 G7, 15.6" HD, i5-10210U, 8GB, 256GB SSD, W10P64, 1YR WTY | $1365 | |
| | for Commercial | | 430(9UQ45PA) | HP HP ProBook 430 G7, 13.3" FHD, i5-10210U, 8GB, 256GB SSD, WIN 10 HOME, 1YR WTY | $1377 | |
| | for Commercial | | 450(9UQ54PA) | HP HP ProBook 450 G7, 15.6" FHD, i5-10210U, 8GB, 256GB SSD, W10P64, 1YR WTY | $1389 | |
| | for Commercial | | 430(9UQ44PA) | HP HP ProBook 430 G7, 13.3" FHD, i5-10210U, 8GB, 256GB SSD, W10P64, 1YR WTY | $1427 | |
| | for Commercial | | 450(9UQ56PA) | HP HP ProBook 450 G7, 15.6" FHD TOUCH, i5-10210U, 8GB, 256GB SSD, W10P64, 1YR WTY | $1462 | |
| | for Commercial | | 440(9UP98PA) | HP HP ProBook 440 G7, 14" FHD, i5-10210U, 8GB, 256GB SSD, W10P64, 1YR WTY | $1474 | |
| | for Commercial | | 435(1V2Y8PA) | HP HP Probook 435 x360 G7, 13.3" FHD Touch, Ryzen 5 - 4500, 8GB, 256GB SSD, W10 HOME, World Facing Camera, No Pen, 1 Year Onsite Warranty | $1475 | |
| | for Commercial | | 450(9UQ74PA) | HP HP ProBook 450 G7, 15.6" FHD, i5-10210U, 8GB, 256GB SSD, GEFORCE MX130 2GB, W10P64, 1YR WTY | $1475 | |
| | for Commercial | | 430(9UQ43PA) | HP HP ProBook 430 G7, 13.3" FHD TOUCH, i5-10210U, 8GB, 256GB SSD, W10P64, 1YR WTY | $1498 | |
| | for Commercial | | 640(7PV09PA) | HP HP ProBook 640 G5, 14" FHD, i5-8265U, 8GB, 256GB SSD, W10P64, 1YR ONSITE WTY | $1535 | |
| | for Commercial | | 450(9UQ58PA) | HP HP ProBook 450 G7, 15.6" FHD, i5-10210U, 8GB, 256GB SSD, LTE 4G, W10P64, 1YR WTY | $1543 | |
| | for Commercial | | 450(9UR35PA) | HP HP ProBook 450 G7, 15.6" FHD PVCY, i5-10210U, 8GB, 256GB SSD, W10P64, 1YR WTY | $1548 | |
| | for Commercial | | 435(1V2Y7PA) | HP HP Probook 435 x360 G7, 13.3" FHD Touch, Ryzen 5 - 4500, 8GB, 256GB SSD, W10 HOME, World Facing Camera, Pen, 1 Year Onsite Warranty | $1548 | |
| | for Commercial | | 430(9UQ39PA) | HP HP ProBook 430 G7, 13.3" FHD, i5-10210U, 8GB, 256GB SSD, LTE 4G, W10P64, 1YR WTY | $1571 | |
| | for Commercial | | 435(1V2Y6PA) | HP HP Probook 435 x360 G7, 13.3" FHD Touch, Ryzen 5 - 4500, 8GB, 256GB SSD, W10P64, World Facing Camera, No Pen, 1 Year Onsite Warranty | $1571 | |
| | for Commercial | | 430(9UQ35PA) | HP HP ProBook 430 G7, 13.3" FHD PVCY, i5-10210U, 8GB, 256GB SSD, W10P64, 1YR WTY | $1583 | |
| | for Commercial | | 430(9UR32PA) | HP HP ProBook 430 G7, 13.3" FHD TOUCH, i5-10210U, 8GB, 256GB SSD, LTE 4G, W10P64, 1YR WTY | $1607 | |
| | for Commercial | | 450(9UQ55PA) | HP HP ProBook 450 G7, 15.6" FHD TOUCH, i5-10210U, 8GB, 256GB SSD, LTE 4G, W10P64, 1YR WTY | $1619 | |
| | for Commercial | | 440(9UP12PA) | HP HP ProBook 440 G7, 14" FHD, i5-10210U, 8GB, 256GB SSD, LTE 4G, W10P64, 1YR WTY | $1620 | |
| | for Commercial | | 650(7PV03PA) | HP HP ProBook 650 G5, 15.6" FHD, i5-8265U, 8GB, 256GB SSD, W10P64, 1YR ONSITE WTY | $1664 | |
| | for Commercial | | 450(9VJ55PA) | HP HP ProBook 450 G7, 15.6" FHD, i7-10510U, 8GB, 256GB SSD, GEFORCE MX130 2GB, W10P64, 1YR WTY | $1667 | |
| | for Commercial | | 440(9UQ17PA) | HP HP ProBook 440 G7, 14" FHD, i7-10510U, 8GB, 512GB SSD, W10P64, 1YR WTY | $1716 | |
| | for Commercial | | 430(9UQ42PA) | HP HP ProBook 430 G7, 13.3" FHD, i7-10510U, 8GB, 512GB SSD, W10P64, 1YR WTY | $1728 | |
| | for Commercial | | 640(7PV11PA) | HP HP ProBook 640 G5, 14" FHD, i7-8565U, 8GB, 256GB SSD, W10P64, 1YR ONSITE WTY | $1748 | |
| | for Commercial | | 435(1V2X9PA) | HP HP Probook 435 x360 G7, 13.3" FHD Touch, Ryzen 7 - 4700, 8GB, 256GB SSD, W10P64, World Facing Camera, No Pen, 1 Year Onsite Warranty | $1790 | |
| | for Commercial | | 840(7NW23PA) | HP HP Elitebook 840 G6, 14" FHD, i5-8265U, 8GB, 256GB SSD, W10P64, 3YR ONSITE WTY | $1813 | |
| | for Commercial | | 440(9UP13PA) | HP HP ProBook 440 G7, 14" FHD, i7-10510U, 16GB, 512GB SSD, W10P64, 1YR WTY | $1814 | |
| | for Commercial | | 430(9UQ37PA) | HP HP ProBook 430 G7, 13.3" FHD, i7-10510U, 16GB, 512GB SSD, W10P64, 1YR WTY | $1825 | |
| | for Commercial | | 850(7NV98PA) | HP HP Elitebook 850 G6, 15.6" FHD, i5-8265U, 8GB, 256GB SSD, W10P64, 3YR ONSITE WTY | $1837 | |
| | for Commercial | | 650(7PV04PA) | HP HP ProBook 650 G5, 15.6" FHD, i7-8565U, 8GB, 256GB SSD, W10P64, 1YR ONSITE WTY | $1857 | |
| | for Commercial | | 830(7NV30PA) | HP HP Elitebook 830 G6, 13.3" FHD, i5-8265U, 8GB, 256GB SSD, W10P64, 3YR ONSITE WTY | $1885 | |
| | for Commercial | | 430(9UQ36PA) | HP HP ProBook 430 G7, 13.3" FHD TOUCH, i7-10510U, 16GB, 512GB SSD, W10P64, 1YR WTY | $1934 | |
| | for Commercial | | 850(7NW01PA) | HP HP Elitebook 850 G6, 15.6" FHD, i5-8265U, 8GB, 256GB SSD, LTE 4G, W10P64, 3YR ONSITE WTY | $1958 | |
| | for Commercial | | 640(7PV13PA) | HP HP ProBook 640 G5, 14" FHD, i7-8665U (vPro), 8GB, 256GB SSD, W10P64, 1YR ONSITE WTY | $1995 | |
| | for Commercial | | 830(7NV26PA) | HP HP Elitebook 830 G6, 13.3" FHD, i5-8265U, 8GB, 256GB SSD, LTE 4G, W10P64, 3YR ONSITE WTY | $2018 | |
| | for Commercial | | 850(7NW03PA) | HP HP Elitebook 850 G6, 15.6" FHD, i7-8565U, 8GB, 256GB SSD, W10P64, 3YR ONSITE WTY | $2018 | |
| | for Commercial | | 830(7NV44PA) | HP HP Elitebook 830 G6, 13.3" FHD, i7-8565U, 8GB, 256GB SSD, W10P64, 3YR ONSITE WTY | $2032 | |
| | for Commercial | | 840(7NW10PA) | HP HP Elitebook 840 G6, 14" FHD, i5-8265U, 8GB, 256GB SSD, W10P64, LTE 4G, 3YR ONSITE WTY | $2042 | |
| | for Commercial | | 830X360(7PK05PA) | HP HP EliteBook x360 830 G6, 13.3" FHD TS, i5-8265U, 8GB, 256GB SSD, WIN 10 HOME, NO PEN, 3YR ONSITE WTY | $2056 | |
| | for Commercial | | 840(7NV01PA) | HP HP Elitebook 840 G6, 14" FHD, i5-8365U (vPro), 8GB, 256GB SSD, W10P64, 3YR ONSITE WTY | $2067 | |
| | for Commercial | | 850(7NV03PA) | HP HP Elitebook 850 G6, 15.6" FHD, i5-8365U (vPro), 8GB, 256GB SSD, W10P64, 3YR ONSITE WTY | $2080 | |
| | for Commercial | | 830(7NU89PA) | HP HP Elitebook 830 G6, 13.3" FHD, i5-8365U (vPro), 8GB, 256GB SSD, W10P64, 3YR ONSITE WTY | $2091 | |
| | for Commercial | | 830(7NV27PA) | HP HP Elitebook 830 G6, 13.3" FHD, i7-8565U, 8GB, 512GB SSD, W10P64, 3YR ONSITE WTY | $2115 | |
| | for Commercial | | 850(7NV92PA) | HP HP Elitebook 850 G6, 15.6" FHD, i7-8565U, 8GB, 512GB SSD, W10P64, 3YR ONSITE WTY | $2115 | |
| | for Commercial | | 830X360(7PK06PA) | HP HP EliteBook x360 830 G6, 13.3" FHD TS, i5-8265U, 8GB, 256GB SSD, W10P64, PEN, 3YR ONSITE WTY | $2139 | |
| | for Commercial | | 840(7NW15PA) | HP HP Elitebook 840 G6, 14" FHD, i7-8565U, 8GB, 256GB SSD, W10P64, 3YR ONSITE WTY | $2139 | |
| | for Commercial | | 830X360(7PK13PA) | HP HP EliteBook x360 830 G6, 13.3" FHD TS, i5-8265U, 8GB, 256GB SSD, WIN 10 HOME, PEN, 3YR ONSITE WTY | $2140 | |
| | for Commercial | | 850(7NY72PA) | HP HP Elitebook 850 G6, 15.6" FHD, i7-8565U, 16GB, 256GB SSD, W10P64, 3-3-3 | $2177 | |
| | for Commercial | | 840(7NV02PA) | HP HP Elitebook 840 G6, 14" FHD IR, i5-8365U (vPro), 8GB, 256GB SSD, W10P64, LTE 4G, 3YR ONSITE WTY | $2224 | |
| | for Commercial | | 840(8EB18PA) | HP HP Elitebook 840 G6, 14" FHD PVCY, i5-8365u (vPro), 8GB, 256GB SSD, W10P64, 3-3-3 | $2249 | |
| | for Commercial | | 830(7NU88PA) | HP HP Elitebook 830 G6, 13.3" FHD IR, i5-8365U (vPro), 8GB, 256GB SSD, LTE 4G, W10P64, 3YR ONSITE WTY | $2260 | |
| | for Commercial | | 830X360(7PK04PA) | HP HP EliteBook x360 830 G6, 13.3" FHD TS, i7-8565U, 8GB, 256GB SSD, W10P64, NO PEN, 3YR ONSITE WTY | $2260 | |
| | for Commercial | | 850(7NV04PA) | HP HP Elitebook 850 G6, 15.6" FHD IR, i5-8365U (vPro), 8GB, 256GB SSD, LTE 4G, W10P64, 3YR ONSITE WTY | $2272 | |
| | for Commercial | | 840(7NW02PA) | HP HP Elitebook 840 G6, 14" FHD, i7-8565U, 16GB, 256GB SSD, W10P64, 3YR ONSITE WTY | $2345 | |
| | for Commercial | | 830(7NV28PA) | HP HP Elitebook 830 G6, 13.3" FHD, i7-8565U, 16GB, 512GB SSD, W10P64, LTE 4G, 3YR ONSITE WTY | $2369 | |
| | for Commercial | | 840(7NW00PA) | HP HP Elitebook 840 G6, 14" FHD, i7-8565U, 8GB, 512GB SSD, W10P64, 3YR ONSITE WTY | $2369 | |
| | for Commercial | | 830X360(7PK15PA) | HP HP EliteBook x360 830 G6, 13.3" FHD TS IR, i5-8365U (vPro), 8GB, 256GB SSD, W10P64, NO PEN, 3YR ONSITE WTY | $2370 | |
| | for Commercial | | 840(8EB19PA) | HP HP Elitebook 840 G6, 14" FHD PVCY, i5-8365u (vPro), 8GB, 256GB SSD, LTE 4G, W10P64, 3-3-3 | $2382 | |
| | for Commercial | | 830X360(7PK07PA) | HP HP EliteBook x360 830 G6, 13.3" FHD TS, i5-8265U, 8GB, 256GB SSD, W10P64, PEN, LTE 4G, 3YR ONSITE WTY | $2382 | |
| | for Commercial | | 1030(8PX17PA) | HP HP EliteBook x360 1030 G4, 13.3" FHD TS, i5-8265U, 8GB, 256GB SSD, No Pen, W10P64, 3-3-3 | $2407 | |
| | for Commercial | | 830X360(7PJ99PA) | HP HP EliteBook x360 830 G6, 13.3" FHD TS, i7-8565U, 8GB, 256GB SSD, W10P64, PEN, 3YR ONSITE WTY | $2455 | |
| | for Commercial | | 1030(8PX22PA) | HP HP EliteBook x360 1030 G4, 13.3" FHD TS, i5-8265U, 8GB, 256GB SSD, Pen, W10P64, 3-3-3 | $2503 | |
| | for Commercial | | 1030(8VZ72PA) | HP HP EliteBook x360 1030 G4, 13.3" FHD TS, i5-8265U, 8GB, 256GB SSD, Pen, WIN 10 HOME, 3-3-3 | $2503 | |
| | for Commercial | | 830X360(7PK03PA) | HP HP EliteBook x360 830 G6, 13.3" FHD TS IR PVCY, i5-8365U (vPro), 8GB, 256GB SSD, W10P64, PEN, 3YR ONSITE WTY | $2503 | |
| | for Commercial | | 830X360(7PK00PA) | HP HP EliteBook x360 830 G6, 13.3" FHD TS, i7-8565U, 8GB, 256GB SSD, W10P64, NO PEN, LTE 4G, 3YR ONSITE WTY | $2503 | |
| | for Commercial | | 840(7NW04PA) | HP HP Elitebook 840 G6, 14" FHD, i7-8565U, 16GB, 512GB SSD, W10P64, LTE 4G, 3YR ONSITE WTY | $2539 | |
| | for Commercial | | 1030(8PX37PA) | HP HP EliteBook x360 1030 G4, 13.3" FHD TS, i7-8565U, 8GB, 256GB SSD, No Pen, W10P64, 3-3-3 | $2600 | |
| | for Commercial | | 830X360(7PK02PA) | HP HP EliteBook x360 830 G6, 13.3" FHD TS IR, i5-8365U (vPro), 8GB, 256GB SSD, W10P64, PEN, LTE 4G, 3YR ONSITE WTY | $2600 | |
| | for Commercial | | DRAGONFLY(9JU42PA) | HP HP Elite Dragonfly, 13.3" FHD TS, i5-8265U, 8GB, 256GB SSD, 2-CELL BATT, PEN, W10P64, 3-3-3 | $2656 | |
| | for Commercial | | 850(8GG57PA) | HP HP Elitebook 850 G6, 15.6" FHD, i7-8665U (vPro), 16GB, 512GB SSD, RADEON 550X 2GB GRAPHICS, W10P64, 3-3-3 | $2661 | |
| | for Commercial | | 1040(7ZT77PA) | HP HP EliteBook x360 1040 G6, 14" FHD TS, i5-8265U, 8GB, 256GB SSD, Pen, W10P64, 3-3-3 | $2685 | |
| | for Commercial | | 1030(8PX16PA) | HP HP EliteBook x360 1030 G4, 13.3" FHD TS, i7-8565U, 8GB, 256GB SSD, Pen, W10P64, 3-3-3 | $2697 | |
| | for Commercial | | DRAGONFLY(9JU41PA) | HP HP Elite Dragonfly, 13.3" FHD TS, i5-8265U, 8GB, 256GB SSD, 4-CELL BATT, PEN, W10P64, 3-3-3 | $2704 | |
| | for Commercial | | 1030(8PX27PA) | HP HP EliteBook x360 1030 G4, 13.3" FHD TS, i5-8365U (vPro), 8GB, 256GB SSD, Pen, W10P64, 3-3-3 | $2782 | |
| | for Commercial | | 1040(7ZT74PA) | HP HP EliteBook x360 1040 G6, 14" FHD TS, i7-8565U, 8GB, 256GB SSD, No Pen, W10P64, 3-3-3 | $2879 | |
| | for Commercial | | 1040(7ZT76PA) | HP HP EliteBook x360 1040 G6, 14" FHD TS, i7-8565U, 8GB, 256GB SSD, Pen, W10P64, 3-3-3 | $2975 | |
| | for Commercial | | 1040(7ZT78PA) | HP HP EliteBook x360 1040 G6, 14" FHD TS, i5-8365U (vPro), 8GB, 256GB SSD, Pen, W10P64, 3-3-3 | $2975 | |
| | for Commercial | | 14S(20RS0026AU) | Lenovo ThinkBook 14s-IML,14.0'' FHD IPS AG, i5-10210U,8GB DDR4,256GB SSD,Windows 10 Pro 64,1 yr onsite | $1585 | |
| | for Commercial | | 14S(20RS0028AU) | Lenovo ThinkBook 14s-IML,14.0'' FHD IPS AG,i5-10210U,16GB DDR4,256GB SSD,Windows 10 Pro 64,1 yr onsite | $1688 | |
| | for Commercial | | 13S(20RR005JAU) | Lenovo ThinkBook 13s-IML, 13.3' FHD IPS AG, i7-10510U 8GB, 256gb ssd, Windows 10 Pro 64, 1 yr onsite | $1706 | |
| | for Commercial | | L590(20Q7S00N00) | Lenovo ThinkPad L590 15"FHD IPS, i5-8265U, 8GB DDR4, 256GB SSD, UHD620, WLAN, BT, HD CAM, Win10Pro, 1yr Onsite | $1718 | |
| | for Commercial | | L13(20R3001XAU) | Lenovo ThinkPad L13, 13.3 FHD IPS Anti-Glare, i7-10510U Processor, 8GB DDR4, 256GB SSD, Windows 10 Pro, Silver | $1767 | |
| | for Commercial | | 13S(20RR005LAU) | Lenovo ThinkBook 13s-IML, 13.3 FHD IPS AG, i7-10510U, 16GB, 256gb ssd, Windows 10 Pro 64, 1 yr onsite | $1803 | |
| | for Commercial | | 14S(20RS002CAU) | Lenovo ThinkBook 14s-IML,14.0'' FHD IPS AG,i7-10510U,16GB DDR4,256GB SSD,Windows 10 Pro 64,1 yr onsite | $1948 | |
| | for Commercial | | T490(20N2S01900) | Lenovo ThinkPad T490 14" FHD IPS AG i5-8265U, 8GB DDR4, 256GB SSD, UHD 620, WLAN, BT, FP, HD CAM, Win 10 Pro, 3 Yr Onsite, Black | $1990 | |
| | for Commercial | | L13(20R3001YAU) | Lenovo ThinkPad L13, 13.3 FHD IPS Anti-Glare Touch, i7-10510U, 16GB DDR4, 512GB SSD, Windows 10 Pro, Sil, 1 year onsite | $2003 | |
| | for Commercial | | T495s(20QJS02500) | Lenovo 14.0'' FHD IPS, Ryzen 7 Pro 3700U, 8GB, 256GB SSD, Radeon Vega 10 Graphics WINDOWS 10 Pro, 3 Year Onsite | $2184 | |
| | Tablet | | SM-T395NZKAXSA-CH | Samsung Galaxy Tab Active2 4G 16GB -Black | $811 | |

To page top

Customer comments